The artist is a thunder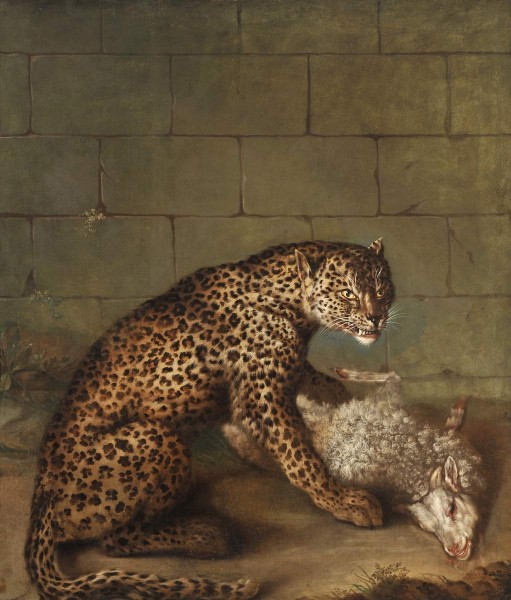 + About the restoration of the work
– Hide the text about restoration
The state of safety before restoration:
The picture was taken to restoration in connection with the preparation for the exhibition "Classry of Beasts and Birds" (Russian Museum, 2013).
The author used a canvas, vertically sewn in the left side of the picture, a hard craquelure formed along the seam with raised edges. The picture was previously duplicated. The edges of the dubbing canvas weakened, dilapidated, poorly kept the canvas on the subframe. On the picturesque surface, areas of raised craquelure developed. Along the entire perimeter, on the front along the edges, the ends of the cut author's edges are overloaded, with a climb of the author's colorful layer, as well as sections of old restoration tones and records, both superficial and inter -lacquers. Along the edges of the loss of painting. The varnish, very yellowed, uneven and clouded, distorted the color and color of the author's painting. There were separate sections of the peeling of the varnish layer due to decomposition, the general contamination of the colorful layer, both superficial and inter-lacquer.
Complex of the events:
During the restoration process, the picture was removed from the subframe. The colorful layer and soil are strengthened, kraquelur is laid. Restoration edges are brought along the perimeter from the back. Superficial pollution is removed from painting, after which the picture is stretched over the previous subframe. The regeneration of the varnish film is carried out by the Petenkofer method. The old yellowed varnish, as well as the old records and overloads, entering the author's painting were removed and leveled away. Restoration soil is brought to the loss of the loss. Toning was carried out in the boundaries of loss of oil paints. At the end, the picture was covered with a thin layer of restoration dammar varnish. After restoration, painting found author's cold tones, space and volume appeared.
Keeping a story. Restoration workshop of the Russian Museum – 100 years. SPb, 2022. With. 73.