The artist is Shchedrin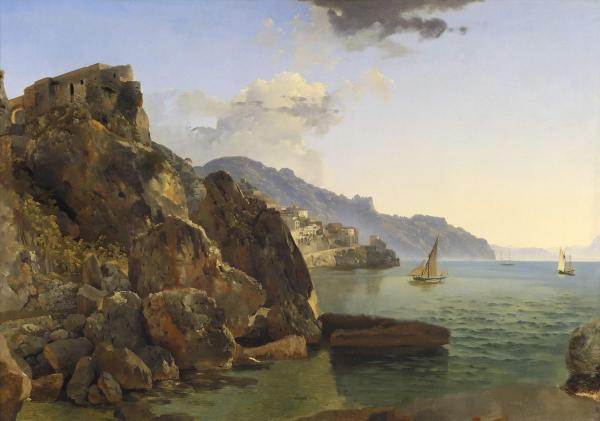 In size and composition, the picture is conceived as a steam room for a landscape "View of Sorrento near Naples" ("With the house Torquato Tasso"). If we assume that the picture was part of "collection" landscapes ordered by Grand Duchess Elena Pavlovna at the beginning of 1829, but not completed by the artist, then she can be supposedly dated 1829–1830.
Amalfi – Primorsky city near the Gulf of Saler, south of Sorrento, in the Italian province of Salerno, the location of the archbishop and the capital of the medieval Maritime Republic. It was founded in the IV century by Konstantin the Great.