The artist is Aivazovsky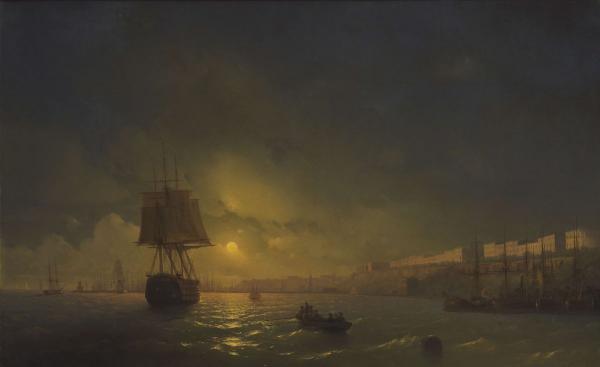 The view of Odessa was written in Crimea and exhibited at exhibitions – first in Odessa, then in Feodosia, where celebrations were held about the decade of the artist's creative activity. Modern critic, observer "Odessa messenger", wrote about this picture: "The longer you stand before the view of Odessa, the more he captivates his eyes; The sea has so much life and movement that you are involuntarily amazed, as the artist could catch and transfer to the canvas with such inimitable fidelity to the charm of the southern lunar night".
The Russian Museum. From the icon to the present. 2005. With. 165.