The artist is Tannauer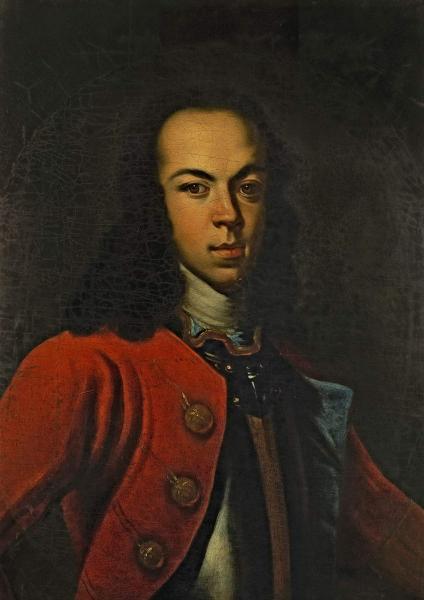 Tsarevich Alexei Petrovich (1690–1718) – eldest son of Peter I and Evdokia Fedorovna Lopukhina. As an heir to the throne, he repeatedly carried out his father's instructions during the Northern War. In 1709–1712 he traveled around Europe, studied in Dresden. In 1711, at the insistence of his father, he married Princess Charlota Christine Sofia Braunschweig-Wolfenbutsky, from marriage with her had a daughter Natalia and son Peter (later Emperor Peter II). Was in opposition to the reforms of Peter I. At the end of 1716 he secretly left for Vienna under the defense of the Austrian emperor Charles VI. Lived in the castle of Ehrenburg (Tyrol), since May 1717 – in Naples. In January 1718, succumbing to the persuasion of p. Tolstoy and a. Rumyantseva, returned to Russia. Was arrested and imprisoned in the Peter and Paul Fortress. After the investigation, sentenced by the Supreme Court to the death penalty. At the end of July, 1718, a few days after the sentencing, he died in the Peter and Paul Fortress under unclear circumstances.
The absence of the Order of St. Andrei of the First-Called (received in 1711 and was deprived only in 1718) and the age of the model suggest dating the portrait with a period of matchmaking and acquaintance with the future wife (Charlotte Kristina Sofia, born of Princess Braunschweig-Wolfitteli), which took place in the spring of 1710 in Schlake Vara). Peter I. Time and environment. SPb, 2015. With. 61.