The artist is Lyudden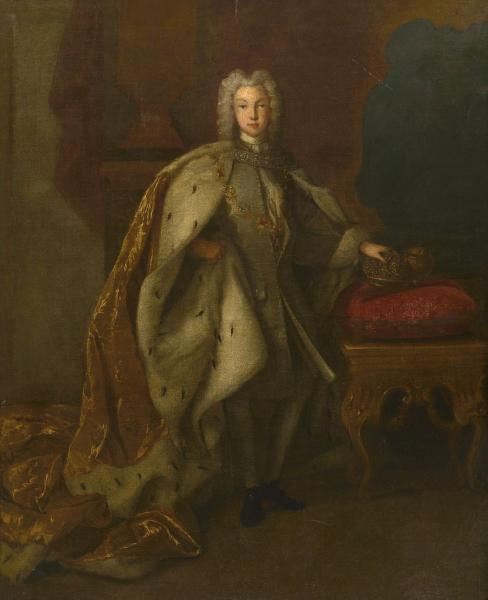 Peter II (1715-1730) is the son of Tsarevich Alexei Petrovich and Evdokia (nee Charlotte Christina Sofia, Princess Brownhweig-Wolfenbucian), who died shortly after his birth; The grandson of Peter I. He entered the throne on May 7, 1727 after the death of Catherine I. The young emperor was constantly under other people's influence, was an instrument in the hands of any of the many palace parties: first Menshikov, who, to strengthen his influence, wanted to marry Peter II to his daughter Maria; Then Dolgoruky, who decided to marry him to the eldest daughter of Alexei Grigoryevich Dolgoruky, Princess Catherine. On November 30, 1728, Peter II has been betrothed with Ekaterina Dolgoruka, but he fell ill with smallpox and died on the day of his alleged wedding. With his death, the Romanovs clan on the male line was interrupted. It is depicted in a mining mantle with a chain of the Order of St. Andrew the First -Called.
Portrait Gallery of the Russian Museum. Persons of Russia. SPb. 2012. With. 16.