The artist is the Venetian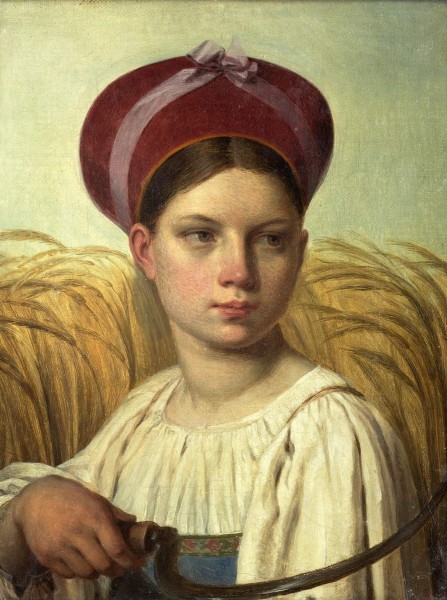 Like many works by Venetianov, the picture is a genre portrait. The nonsense of the reap, the dynamic turn of her figure, given on a large scale, the attractiveness of a young peasant give the picture an emotionally eminent, festive sound, symbolizing the ideal spiritual and spiritual state of the Russian peasantry.
The Russian Museum. From the icon to the present. 2005. With. 160.