The artist is Rotari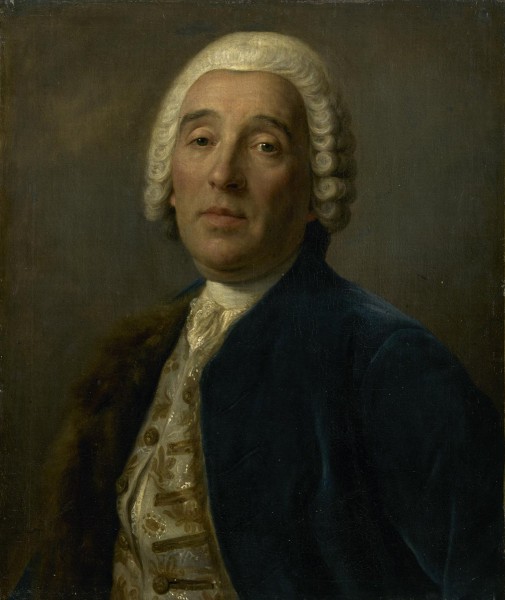 Francesco Bartolomeo (Bartholomew Bartholomeevich) Rastrelli (1700-1771) – architect. Italian by origin. Son of the sculptor Bartolomeo Carlo Rastrelli.
I arrived in Russia in 1716. The largest representative of the Baroque architecture in Russia. Its main structures: the Winter Palace, the Stroganov Palace and the Smolny Monastery in St. Petersburg, the Great Peterhof Palace, the Catherine Palace in Tsarskoye Selo, the St. Andrew Church in Kyiv. The chief architect of the court from 1738, Major General from 1762.
In the cat. 1980 is not dated. Dates back to the time between the dates of Rotari's arrival in Russia and the receipt of Rastrelli of the Order of St. Anna (19.03.1762), which is not on the portrait.