The artist is Sukhodolsky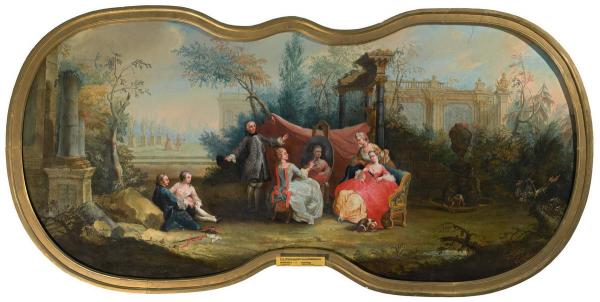 Desyudport (French. – DESSUS de Porte – disgusting) – palace dodger decoration.
Written for the Yekaterinhof Palace in St. Petersburg, where they worked at the same time as Sukhodolsky and. And. Belsky and and. Firsov. The Ekateringof Palace near St. Petersburg was built during the Empress Elyzaveta Petrovna on the site of the first wooden palace, donated by Peter I wife Catherine. In 1825, the Museum of the era of Peter I was opened in the palace. In 1848, the museum exhibits were taken out of the Yekaterinhof Palace to the Winter Palace. In 1924, the building suffered from a fire and in 1926 was dismantled for firewood.