The artist is Aivazovsky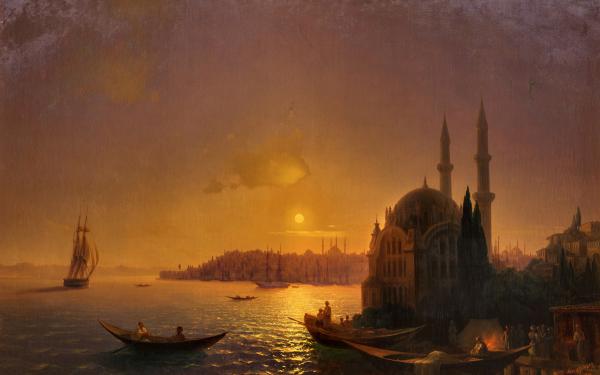 After returning to 1836 from a pensioner trip, Ivan Aivazovsky received the title of Academician of IAX and was counted for the Main Sea Staff. This allowed him next year together with the expedition of the Russian navigator and geographer Fedor Litka to visit Turkey, Greece, Asia Minor and gain new impressions.
The artist began work on the picture on January 15, 1846 and completed it no later than March 16, 1846. On May 18, 1846, it was shown in Feodosia at an exhibition dedicated to the 10th anniversary of the artist's creative activity. From February 26 to March 8, 1877 it was demonstrated at an exhibition at the Imperial Academy of Arts. Researchers suggest that the picture was acquired from the author Nicholas I, then was in the collection of Grand Duke Konstantin Nikolaevich, was part of the collection of the marble palace (?).