The artist is anthropov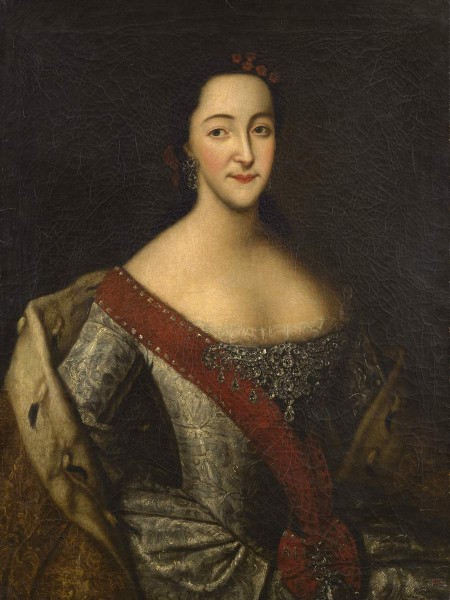 Grand Duchess Ekaterina Alekseevna-German Princess Sofia Augustus Frederick Angalt Tserbst (April 21/May 2, 1729, Stettin-November 6/17, 1796, St. Petersburg), from 1762-Russian Empress Ekaterina II Great. The daughter of Prince Christian Augusta Cerbst-Dornburg and Johanna Elizabeth, Princess Golstein-Gottorp. From 1742 the wife of Grand Duke Peter Fedorovich. Came to power in 1762 as a result of the palace coup. Reigned from June 28 /July 9, 1762 to 6/17 November, 1796.
The 400th anniversary of the Romanov house. SPb, 2013.
It is depicted in the mining mantle, with the tape of the Order of St. Catherine of the Big Cross.
Parny to the portrait of Grand Duke Peter Fedorovich. 1753 (Zh-5436). Both pair portraits are written in Kyiv.