The artist is unknown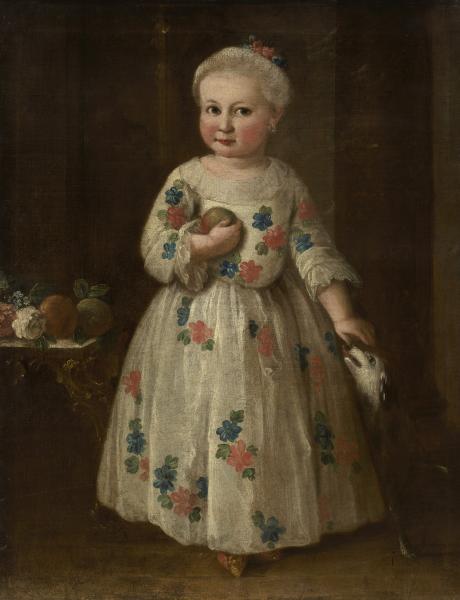 Dates from the costume and hairstyle depicted. In accordance with the traditions of the 18th century, the girl is dressed as an adult lady. A long dress with a round neckline and lace cuffs, fried and decorated with flowers hair respond to fashion of that time. An apple in her hand is also a common detail of female portraits of the 18th century. In memory of the apple that Paris awarded the most beautiful of the goddesses Aphrodite, it was considered a symbol of beauty and femininity. The features of primitivism in the painting of the portrait suggest its estate origin. Perhaps his author was a "home", serf painter.
N. X. Unknown artist. SPb, 2012. With. 106.