The artist is unknown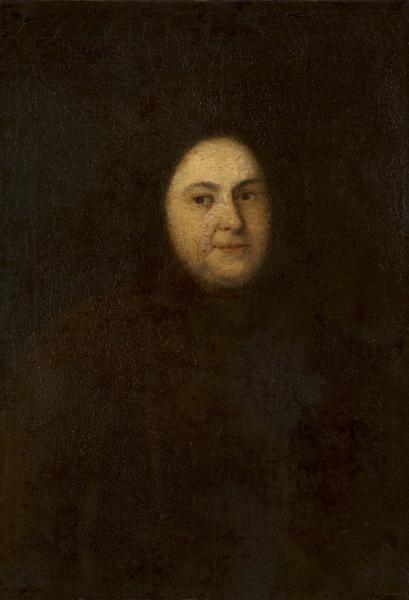 Lopukhina Evdokia Fedorovna (born of Praskovya Illarionovna; June 30, 1669 – August 27, 1731). The daughter of the Streltsky head of Illarion (Fedor) Abrahamovich Lopukhin and Ustinya Bogdanovna Rtishcheva. The last Russian queen, the first wife of Peter I (from January 27, 1689 to 1698). September 23, 1698 sent by her husband to the Suzdal-Pokrovsky Monastery (traditional place of reference to the queens) and tonsured under the name Elena. In 1718, it was first transferred to the Alexander Assumption Monastery, then to the Ladoga Assumption Monastery, where she lived under a strict supervision to the death of her ex -husband. Since 1725 it was contained in strictly secret imprisonment in Shlisselburg as a state criminal. After the grandson of Peter II, she was transported to Moscow, first lived in the Ascension Monastery in the Kremlin, then in Novodevichy. Peter I. Time and environment. SPb, 2015. With. 122.
At exhibitions of the beginning of the 20th century, he was exhibited as a portrait of Queen Evdokia Fedorovna without instructing the author. Later it was assumed that the portrait depicts Queen Natalya Kirillovna and that this portrait is one of the earliest works and. Nikitin. In a recent publication, it was proved that the Queen Evdokia Fedorovna is depicted and that the portrait should be dated 1727 – the time of returning to the court after the grandson -item – Peter II. (Hilimonchik 1991. With. five). Svetlana Moiseeva / Peter I. Time and environment. SPb, 2015. With. 61.