The artist is unknown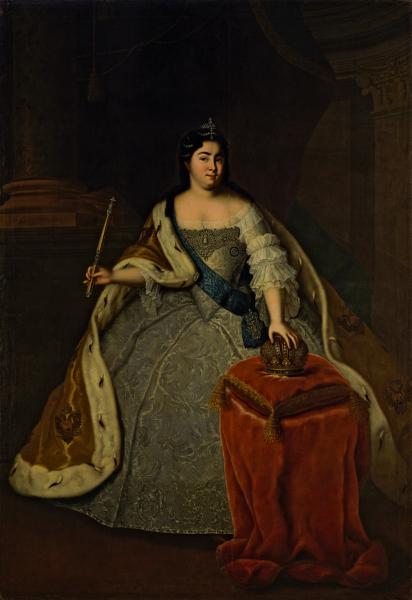 Ekaterina I (March Samuilovna Skavronskaya, Ekaterina Alekseevna Mikhailova; April 5/15, 1684 − May 6/17, 1727, St. Petersburg) − The second wife of Peter the Great, the Russian Empress since 1721 as the wife of the reigning emperor, from 1725 as the ruling sovereign; Mother Empress Elizabeth Petrovna. In her honor, Peter I was established by the Order of St. Catherine (1713) and the city of Yekaterinburg in the Urals (1723) was named. The name of Catherine I also bears the Catherine Palace in Tsarskoye Selo (built under her daughter Elizabeth). Reigned from January 28 /8 February − 1725 to 6/17 May – 1727.
The 400th anniversary of the Romanov house. SPb, 2013. With. 110.