The artist is unknown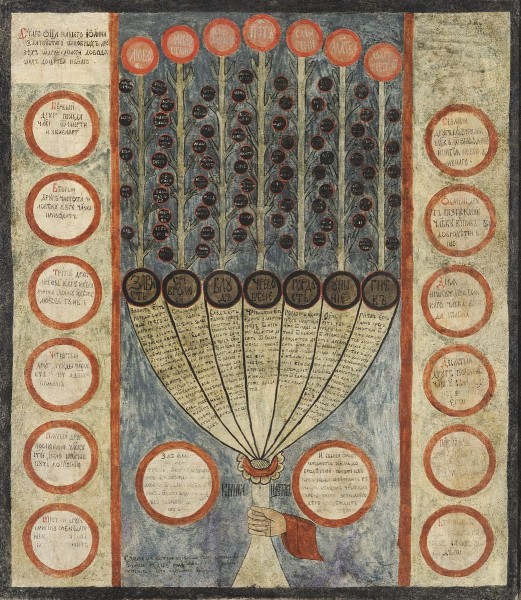 + About the restoration of the work
– Hide the text about restoration
The state of safety before restoration:
The exhibit entered the restoration workshop mounted in the frame under the glass. The picture did not have a subframe, but was pressed to the frame from the inside with numerous nails. The canvas was in a free state and was very deformed, which entailed the formation of a diverse soil craquelure and the loss of a colorful layer and soil to the base. The surface was covered with an uneven layer of dark varnish.
Complex of the events:
Colorful layer and soil were strengthened in the traditional way. Deformations of the basis are eliminated. For the necessary stabilization, the basis was duplicated on a new canvas. The seams of the canvas were cut off on the back. With dubliroania, as an intermediate layer, mycalence paper was glued in two layers of cross, enhancing the base and aligning the uneven stitching author's canvas. The necessary rigidity was achieved, Kraqualer was stabilized. The loss of the soil was replenished with restoration soil, in terms of density of the corresponding author. Laid unevenly, with a large number of bunks and drops, the author's varnish was thoroughly thorough and leveled over the entire surface.
Due to the large area of ​​loss and the similarity of painting techniques with icon, replenishment of loss was carried out in a conditional manner of watercolor.
Keeping a story. Restoration workshop of the Russian Museum – 100 years. SPb, 2022. With. 177.