The artist is Rotari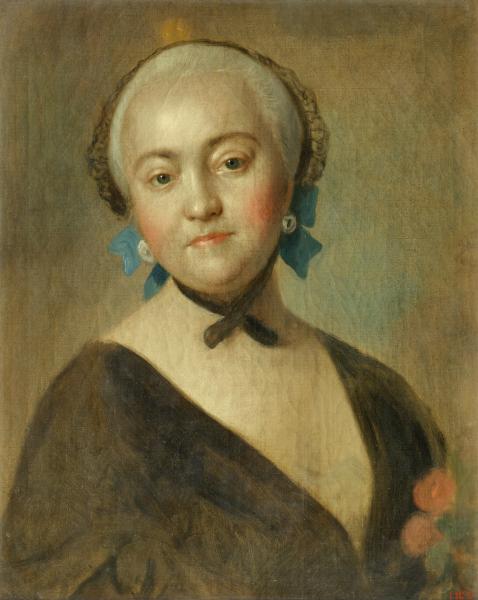 Elizabeth I Petrovna (December 18/29, 1709 – December 25, 1761/5) – Russian Empress (since 1741). The illegitimate daughter of Peter I and Martha Skavronskaya, therefore, when official consideration of the issue of succession in 1725-1730, was never considered as one of the applicants. With the support of the guard, a coup d'etat was carried out, during which Ivan VI managed and ruler Anna Leopoldovna. Reigned from November 25 / December 6, 1741 to December 25, 1761 / January 5, 1762.
The 400th anniversary of the Romanov house. SPb, 2013. With. 110.
Elizabeth was the last representative of the Romanov dynasty in a direct female line; The male line was stopped with the death of Peter II in 1730. The official heir to the throne Elizabeth appointed her nephew (son of the eldest sister of Anna Petrovna)-Duke of Karl-Peter Ulrich Golsteinsky. Upon arrival in Russia, he was renamed Peter Fedorovich, and the words "grandson of Peter the Great" were included in the official title. The equally serious attention was paid to the continuation of the dynasty, to the choice of the wife of Peter Fedorovich (future Catherine II) and their son (future Paul I), the initial education of which was headed by Grandma herself. After the death of Elizabeth, the Holstein-Gottorp line enters the Russian throne (descendants of the Danish king Frederick I).