The artist is Aivazovsky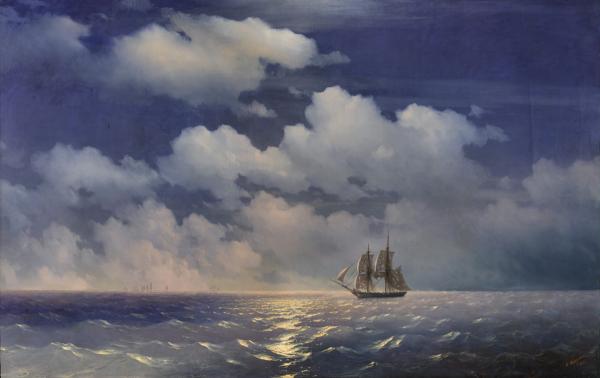 Impressions and sketches made during combat operations, expeditions and maneuvers, in which Aivazovsky participated as the painter of the main naval headquarters, served as a material for paintings with the image of victories and glorious pages of the history of the Russian fleet. One of these paintings tells about the episode of the heroic epic of the Russian ship "Mercury ", which happened on May 14, 1829 during the Russo-Turkish War of 1828–1829: 18-gun brig under the command of Lieutenant Captain Alexander Kazarsky, attacked by Turkish battleships "Selimiy "and "Real-Bay, "with 184 guns, skillful maneuvering and desperate courage of the team, causing tangible damage to the enemy, forced his ships to go drift and left their persecution to reunite with the Russian squadron.
Aivazovsky depicted the final moment of the epic when "Mercury "on all sails, with many holes from enemy shells, moves towards the group of Russian ships.