The artist is Alekseev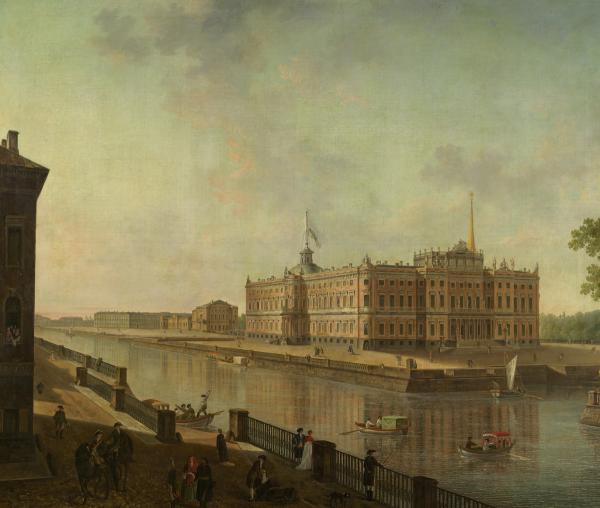 The construction of the Mikhailovsky castle was carried out under the leadership of the architect of Italian descent Vincenzo Brenna, who processed the original project of the palace and created the artistic decoration of its interiors.
The peculiar appearance of the castle, combining contradictory architectural trends and stylistic techniques, puts it apart in the general channel of the development of Russian classicism. However, it is the Mikhailovsky castle that is perceived as the most expressive symbol of the Pavlovsk era. In his appearance, artistic tastes and the originality of the personality of the owner and the main creator – Emperor Paul I, were clearly embodied. Majestic community "Palace of St. Michael", How the castle was called in the documents of the 18th century, towered on an island limited from the north and east by the waters of the Moika and Fontanka rivers. The walls of the castle are decorated with columns of pink and gray marble. Initially, marble statues were placed on the roof. On the western side is the castle church of the Archangel Mikhail, the heavenly patron of the Romanovs house, which is crowned by the spire – the most important architectural accent of the entire ensemble.
The picture was executed by Emperor Paul I for Mikhailovsky Castle.